When:
02/11/2019 @ 8:30 am – 03/05/2020 @ 4:30 pm
2019-11-02T08:30:00-04:00
2020-05-03T16:30:00-04:00
200hr Vinyasa Yoga Teacher Training!
Fall 2019 in Ottawa, Canada
With Michael Dynie and Janice DeFilippi
November 2nd 2019 – May 3, 2020
Only one Space left!! The Vinyasa Yoga Teacher Training is designed to take you deep into the heart of yoga as a holistic system that encompasses mind and body, movement and self-study. Your growth will be supported by in-depth studies of yoga philosophy, meditation, the anatomy of the body, teaching yoga postures to different levels of ability, the energetics of yoga and class sequencing, safe hands-on adjustments, ethics, pranayama and lifestyle.
Our aim is to help you to take your own practice to a much deeper level, so you can confidently transmit your own understanding of yoga to others from a place of personal experience.
This program is unique because it includes a serious exploration of your own practice through our Mysore program, a self-guided yoga practice in a group setting. Through the ritual of repetition and familiarity, the practice takes us deep into the core of the body and simultaneously promotes the possibility of insight into our own mental processes.  At the same time, you'll be learning how to adapt yoga to the needs of individuals through creative and intelligent sequencing that transcends the limitations of devoting oneself to a single system, and embraces a universal perspective on movement, relaxation and self-acceptance.
Program Overview:
Philosophy & Mindfulness – As an inspiration for your approach to life. Study the most influential source texts: Patanjali's Yoga Sutra, Bhagavad Gita, and Hatha Yoga Pradipika.
Asana Workshops – Modern perspectives on therapeutic movement and alignment in motion.
Anatomy of Yoga – Functional anatomy of yoga and the physiology of meditative states.
Self-Guided Practice in a Group – Yoga at your own pace with AYO's Mysore program.
Creative & Thematic Sequencing – Sequencing for specific purposes, wrapping content around a theme, and adapting yoga to suit individual needs.
Meditation – Various practical approaches will be explored drawing from Patanjali's Yoga and Buddhism.
Drishti – How gazing points can help lead to a deeply contemplative state.
Breathing Techniques (Pranayama) – practices that can focus the mind, and calm or stimulate the nervous system to experience deep states of tranquility.
Teaching skills – Adjustment techniques, holding space, language skills
2019-2020 Training Schedule
9:00am to 5:00pm on the following days:
November 2 and 3
November 16 and 17
November 30 and Dec 1
December 14 and 15
January 4 and 5
January 18 and 19
February 1 and 2
February 15 and 16
February 29 and Mar 1
March 14 and 15
April 4 and 5
April 18 and 19
May 2 and 3
Your Investment
Regular Price: $3,000 +HST
Early Bird:
$2,600 +HST – Pay $500 deposit by September 22, 2019
$3,000 +HST (after September 22)
Tuition must be paid in full by November 2, 2019
* Payment plans are available.
Full Studio Membership
Tuition includes an all-access membership from the moment you sign up through the duration of the training.
Teaching Faculty
Michael Dynie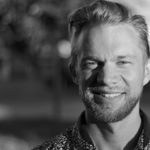 Michael has been a student of Yoga since 1998, seeking relief from back pain related to scoliosis, and something like enlightenment. His teaching blends anatomy studies with Hatha Yoga and a modern take on Ashtanga Vinyasa inspired by studies with Richard Freeman. Michael uses simplicity and breath awareness to draw students into the core of the body – the seat of meditative awareness and postural stability. He invites you to compassionately explore your boundaries in search of the middle-path.
Janice DeFilippi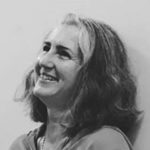 Janice is a long-time practitioner of Astanga who made many trips to Mysore, India to study with Pattabhi Jois, at a time when the practice existed in relative obscurity and class sizes were below a dozen. Janice holds Richard Freeman's advanced teaching certificate. She continues to honour one of her first teachers, John Scott.
AYO's Teacher Training is registered with the Yoga Alliance (RYS).
Upon graduation, students who fulfill all the course requirements will receive a 200-hour certificate of yoga teacher training which is recognized by the Yoga Alliance of North America.
Apply for Teacher Training
Contact us and tell us a little about yourself, why you practice yoga, and what you hope to gain from this course.