When:
11/03/2019 @ 12:00 am
2019-03-11T00:00:00-04:00
2019-03-11T00:15:00-04:00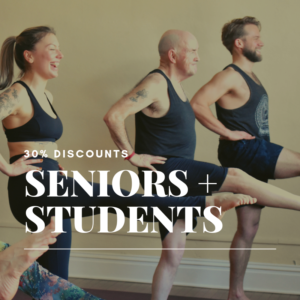 Did you know that AYO offers a major discount to students and seniors all year round?
Anyone can purchase our Intro pass to try out our classes for a month. Once you've used that pass there's a 30 per cent discount available to students and seniors on any of our regular class packs. Students must have ID.