WORKSHOP SERIES, IN-STUDIO

FUNCTIONAL ANATOMY OF YOGA
Starts March 12 with Allison Tomotsugu
Yoga teachers and practitioners alike can hugely benefit from a solid understanding of the human body's structure and function. In this workshop series, we will explore the functional anatomy of the major joints and muscles involved in yoga postures, with a particular focus on how they work together to create movement. 
Through a combination of lectures, hands-on adjustments, and visual aids, you will learn to identify the key anatomical features of the body and how they can affect yoga practice.
This 4-part workshop series is designed to help you deepen your knowledge of anatomy, lead your classes safely and effectively, and examine how common anatomical variations can impact the practice of yoga. You may attend individual workshops, or register for all four!
YOUR INVESTMENT
$250 for series — or $80 per workshop
Sunday, March 12
The spine is a crucial component of the human body, and as yoga teachers, it is essential that we have a thorough understanding of its structure and function.
This workshop will dive deep into the anatomy of the spine, exploring its various regions, the movements it is capable of, and the muscles that support it.

Saturday, April 1
Explore the intricacies of the anatomy of the hips, knees and feet and how they relate to the practice of yoga and movement in the broader sense. 
Learn which muscles can be used to support our more vulnerable structures (like the knee joint), train your eye for spotting imbalances in your students' practice, and offer modifications to help them avoid injury and deepen their practice.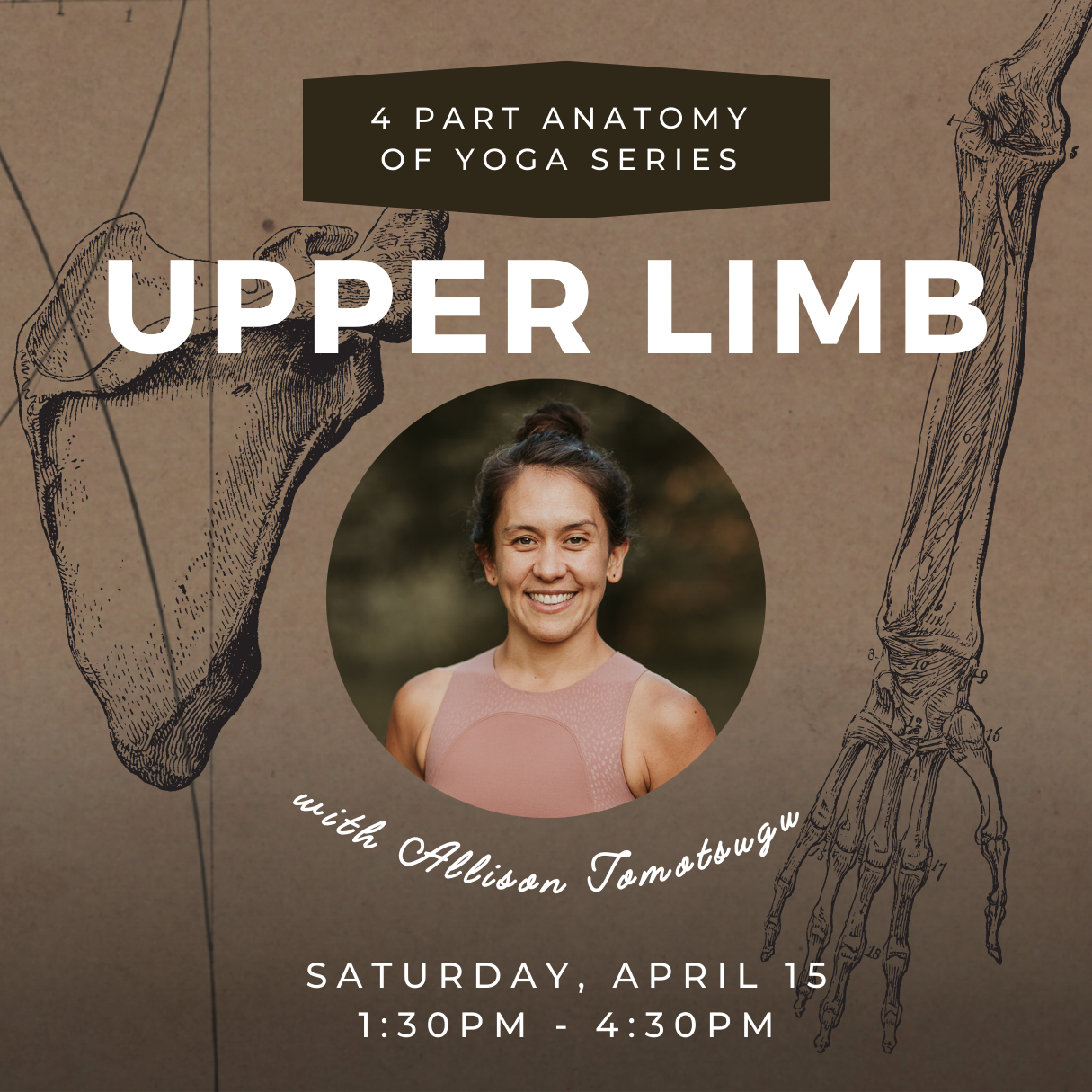 Saturday, April 15
The shoulder joint is among the body's most mobile — and consequently most prone to injury. This workshop will look at the structure of the shoulder and elbow joints, and and the many muscles that can support and stabilize the joint through its broad range of motion.
You'll learn easily applicable strategies to identify, cue and activate and recruit specific muscles of the shoulder through it's range of motion to help avoid injury and deepen your asana practice. We will also look at the elbow and wrist and strategies to prevent and manage common injuries.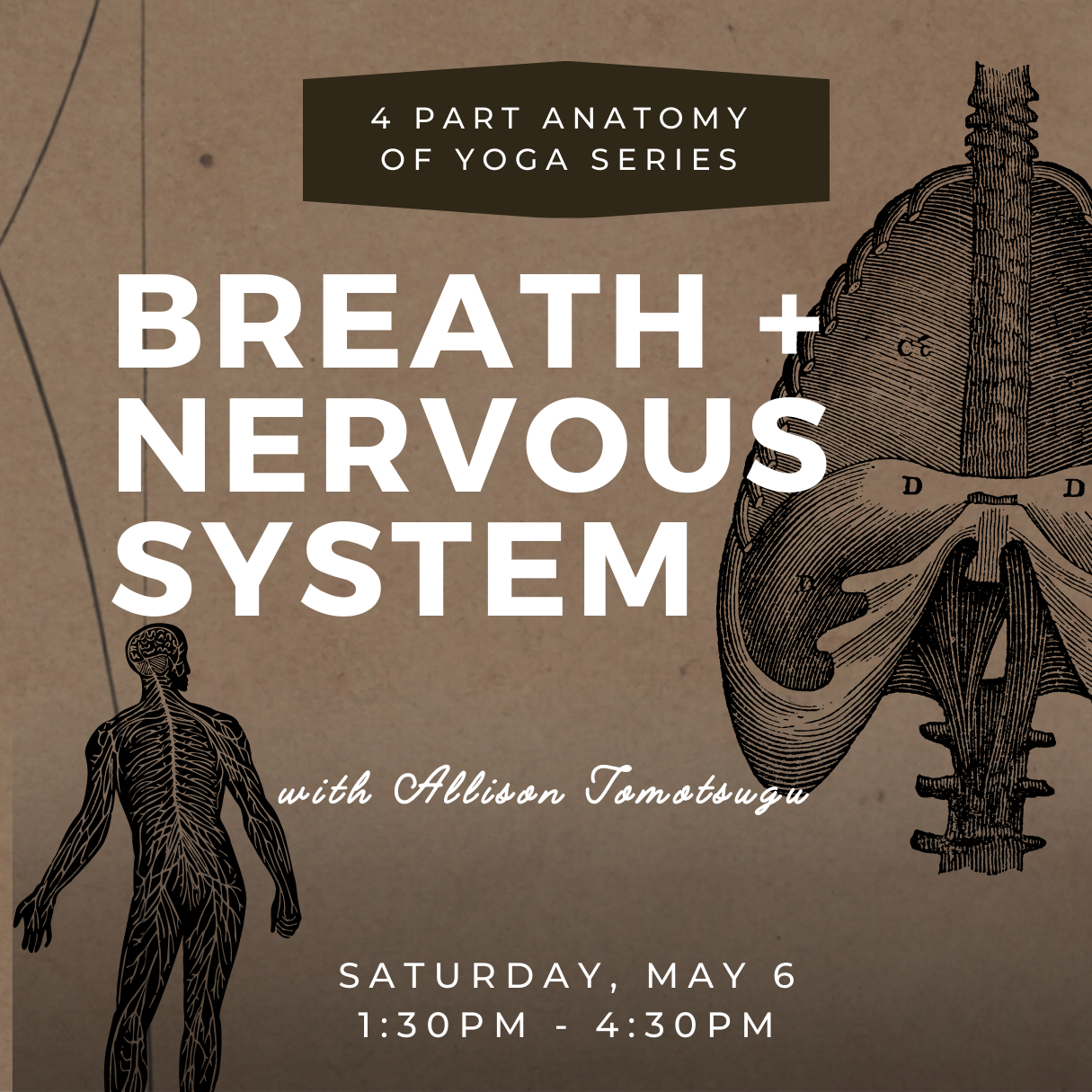 Saturday, May 6
Deepen your knowledge of the anatomy of respiration and the nervous system in this workshop open to yoga teachers and enthusiasts.
Delve into the nervous system and how it relates to pranayama practices (breath control), including the sympathetic and parasympathetic systems.
Breath is vital to yoga practice in its ability to support mental, physical and emotional wellbeing through it's impact on the nervous system.
We'll explore the anatomy of the respiratory system, including the mechanics of the diaphragm and the role of the intercostal muscles in breathing.