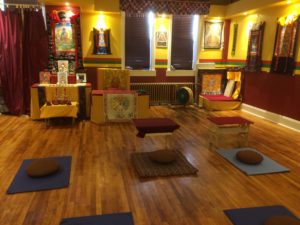 The Chittamani Mahayana Buddhist Meditation Center based at AYO is currently closed, however as we move towards a possible re-opening, we are hoping to post dates starting in the Fall for our next 6-week course for anyone who wants to learn to meditate.
Should in-person classes be possible, registration will include a requirement that you agree to follow our Covid protocols, including signing a waiver before you attend the center that confirms you are following Ontario's Covid guidelines.
Classes in Vipassana Meditation (also known as Insight Meditation), are given by Dr Bob Kapitany, (Lama Gelek) who is the resident teacher for the Center.
Dates: TBD
Time: 8-9.30pm.
About our meditation center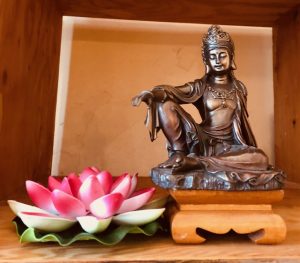 The Chittamani Mahayana Buddhist Meditation Center is a Gaden for the West meditation center under the spiritual direction of the Venerable Acharya Zasep Tulku Rinpoche. The Resident Lama is Dr Bob Kapitany (Lama Bob). The Chittamani Center generally offers Dharma classes twice weekly as well as the opportunity for meditation retreats throughout the year.
Classes

In-person classes listed below are currently on hold. If you would like the introduction to Vipassana (mindfulness teachings), please contact us by sending an email to:
chittamanitara@hotmail.com
Tuesdays – Vajrayana Meditation Instruction. 8pm – 9:30pm (By invitation only)
Wednesday/Thursday – Mindfulness Meditation Instruction. 8pm – 9:30pm


Retreat
Attendance at the weekly teachings is a requirement to prepare students for retreat. The Chittamani Center offers retreat opportunities at least four times a year. Please see: