WORKSHOP SERIES, IN-STUDIO

FUNCTIONAL ANATOMY OF YOGA
Starts March 12 with Allison Tomotsugu
Yoga teachers and practitioners alike can hugely benefit from a solid understanding of the human body's structure and function. In this workshop series, we will explore the functional anatomy of the major joints and muscles involved in yoga postures, with a particular focus on how they work together to create movement. 
Through a combination of lectures, hands-on adjustments, and visual aids, you will learn to identify the key anatomical features of the body and how they can affect yoga practice.
This 4-part workshop series is designed to help you deepen your knowledge of anatomy, lead your classes safely and effectively, and examine how common anatomical variations can impact the practice of yoga. You may attend individual workshops, or register for all four!
Spine and Pelvis – March 12
Lower Limb (Hip, Knee, Ankle) – April 1
Upper Limb (Shoulder, elbow, wrist) – April 15
Breath and the Nervous System – May 6
IN-STUDIO WORKSHOP:
ASTANGA YOGA FOR BEGINNERS
Starts March 23 with Imad Khaddaj
4 Thursdays March 23 – April 13 from 5:30-7:00 pm
An exploration of the fundamentals of Astanga Vinyasa Yoga with Imad. The course will provide essential information to help you delve into the foundations of the Astanga Vinyasa practice in an accessible and lighthearted way, with a focus on breathing and postural alignment.
Your investment
$150+hst, includes 2 classes to use after the course.
IN-STUDIO WORKSHOP:
SECOND SERIES IMMERSION
Saturday March 25, 8am-4.30pm with Allison Tomotsugu
This Second Series immersion will bring both clarity and strength to your practice. We will cover the postures, vinyasas and techniques for the first half of Second Series. Emphasis will be placed on Pasasana, Kapotasana, Ardha Matsyendrasana, Eka Pada Sirsanana and Pincha Mayurasana – as we explore these key postures we will find how they link directly back to, and evolve from, postures in the Primary Series.
Your Investment: $175+hst
IN-STUDIO WORKSHOP: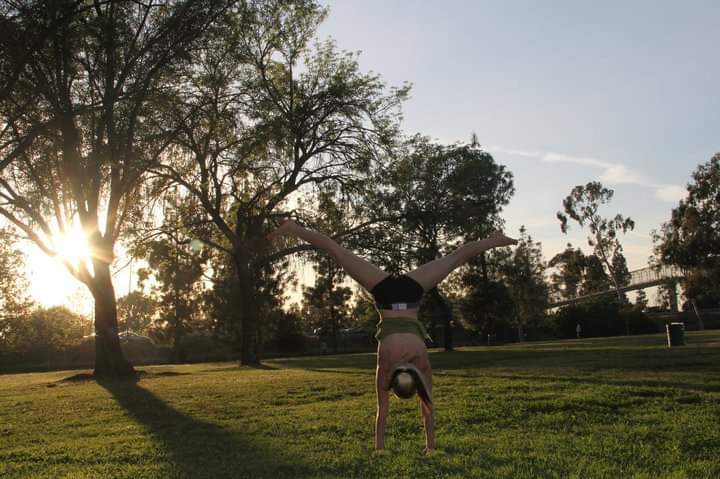 HAND BALANCING with circus coach Stephanie Wheaton
Sunday April 30   1.30-4.30pm
An exploration of the key elements of hand balancing.  Stephanie will help you learn the crucial techniques required to safely develop a hand balancing practice, with essential exercises and techniques which will help you develop more advanced balances and prevent injuries. Beginners and more advanced practitioners are welcome.
ENJOY UNLIMITED YOGA WITH US!
STUDIO ETIQUETTE
Pre-book your classes in advance
Please no perfumes or scented lotions in class!
We recommend you wear a mask as you walk the halls, and in the change areas.
Bring everything you need to practice – your own mat, water bottle and props.