For more than a decade, we have been Ottawa's studio for Astanga Vinyasa Yoga. The studio was founded by Janice DeFilippi, a long-time practitioner of Astanga who made many trips to Mysore, India.
Mysore classes take their name from how this practice was taught at the Astanga Yoga Research Institute. Students start with the fundamentals at their own pace, while the teacher helps them memorize new sequences and movement patterns. You don't have to be flexible, or know what you're doing – just come as you are!
Astanga Flow classes are all-levels. You'll be talked through the Sun Salutations (warm-ups), followed by the Standing Series and some Seated Postures.  A Finishing Series is usually presented with modifications.
Led Primary Series is also guided, but this class is only appropriate for students who are familiar Astanga or who have been practicing for at least 2 months, as the class includes some challenging postures.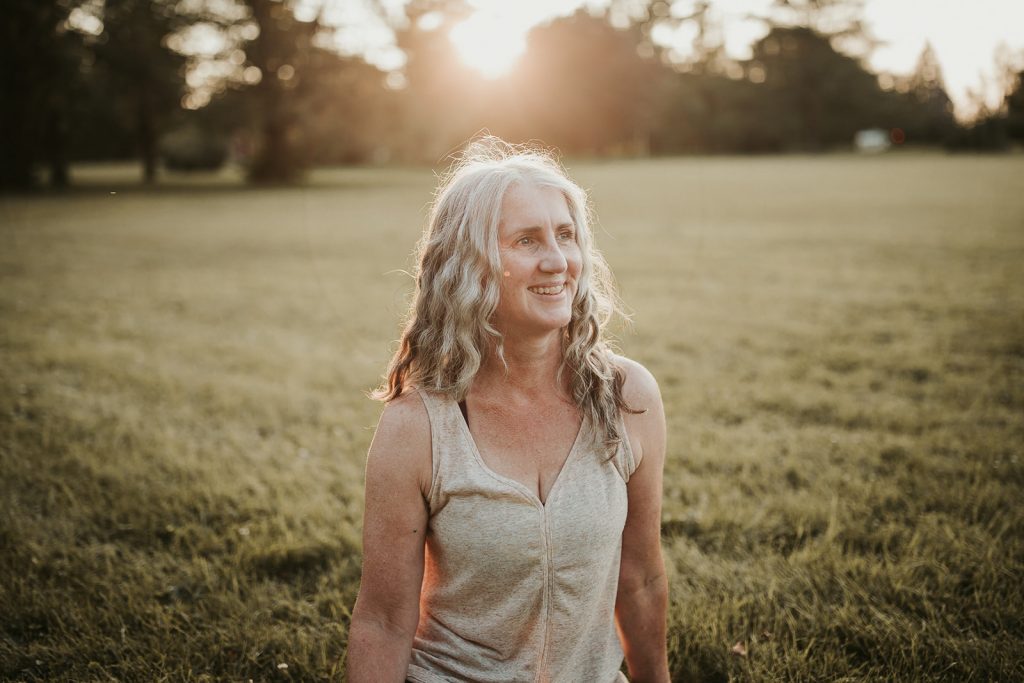 Janice DeFilippi
Janice DeFilippi is a long-time practitioner of Astanga who made many trips to Mysore, India to study at a time when the practice existed in relative obscurity and class sizes were below a dozen. She has found through direct experience that a regular yoga practice can help maintain a sense of wellness, flexibility and strength and it remains a constant grounding force in her life. Janice holds Richard Freeman's advanced teaching certificate and she continues to honour one of her first teachers, John Scott.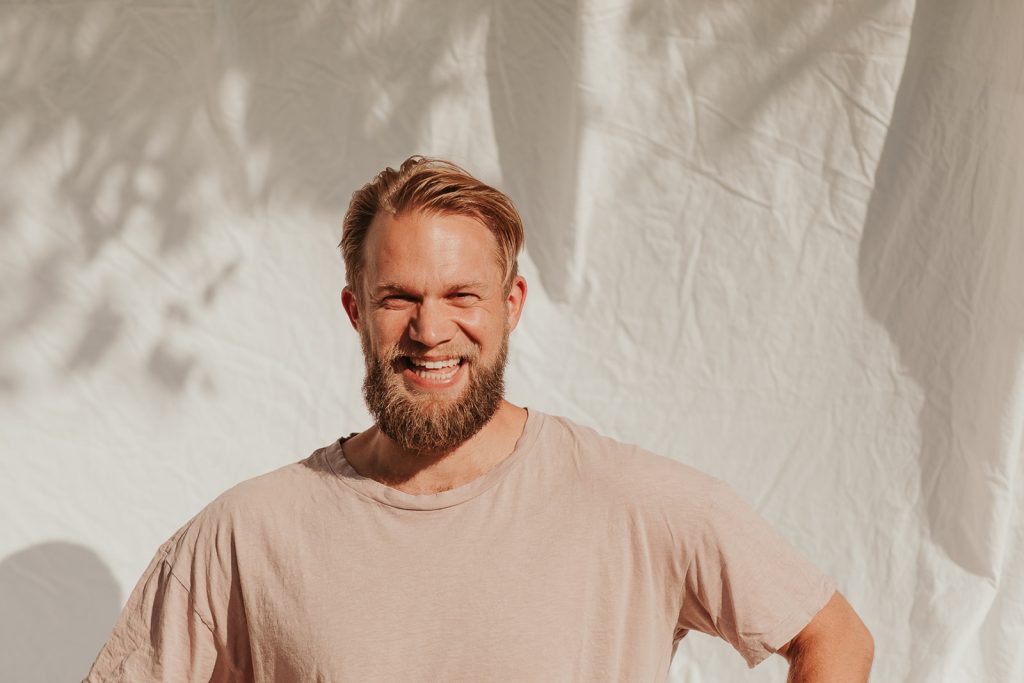 Michael Dynie
Michael has been a student of Yoga since 1998, seeking relief from back pain related to scoliosis, and something like enlightenment. His teaching blends anatomy studies with Hatha Yoga and a modern take on Ashtanga Vinyasa inspired by studies with Richard Freeman. Michael uses simplicity and breath awareness to draw students into the core of the body – the seat of meditative awareness and postural stability. He invites you to compassionately explore your boundaries in search of the middle-path.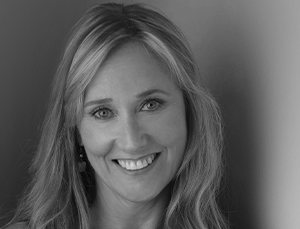 Donna Hughes
Donna's yoga roots began in 1996 with Hatha yoga where she developed an understanding of the importance of pranayama, asana, and drishti. In 2001 Donna discovered the Ashtanga yoga system and was immediately captivated by the combination of strength and flexibility, breath and movement. Donna is a teacher who respects tradition and uses intuition to help guide others in their practice. Her approach to teaching is one of playfulness and fun; in class she encourages students to challenge themselves and to find a place of contentment within their practice.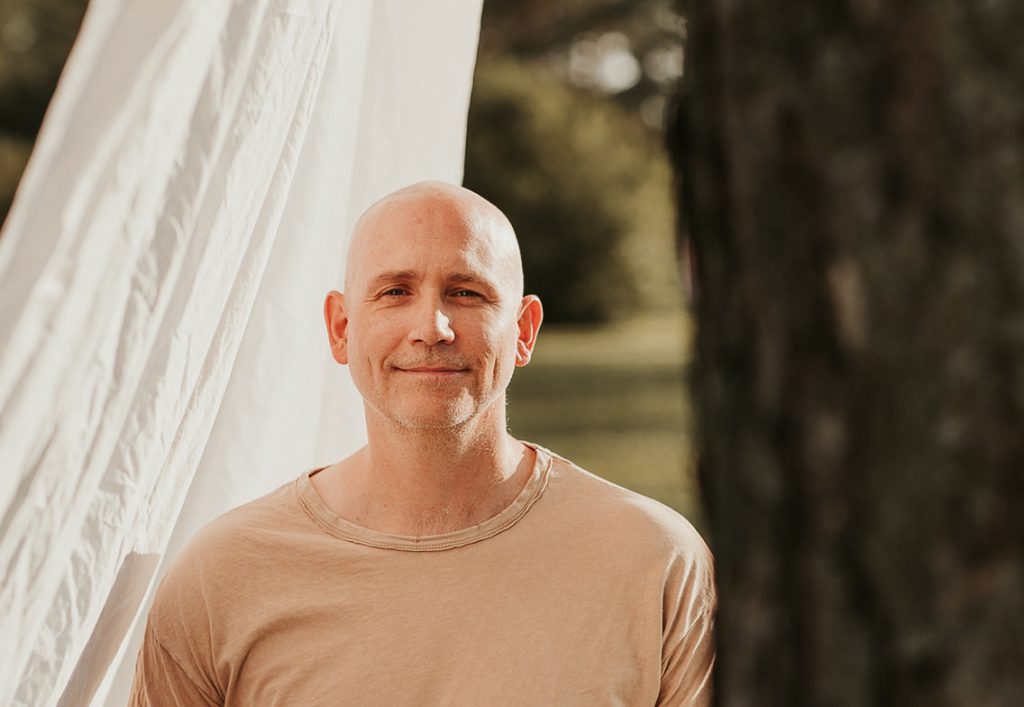 Scott Hooper
Scott started practicing yoga in 1998. He initially practiced in the Sivananda style and then moved into Astanga Yoga. His first teachers were Barry Gillespie and Marcia Soloman. Through their encouragement he began studies with Richard Freeman, completing his month long teacher's intensive, his two-week advanced intensive and numerous workshops.  In 2011 he spent a month at the shala in Mysore, India studying with Sharath Rangaswamy and has made many, many return trips since.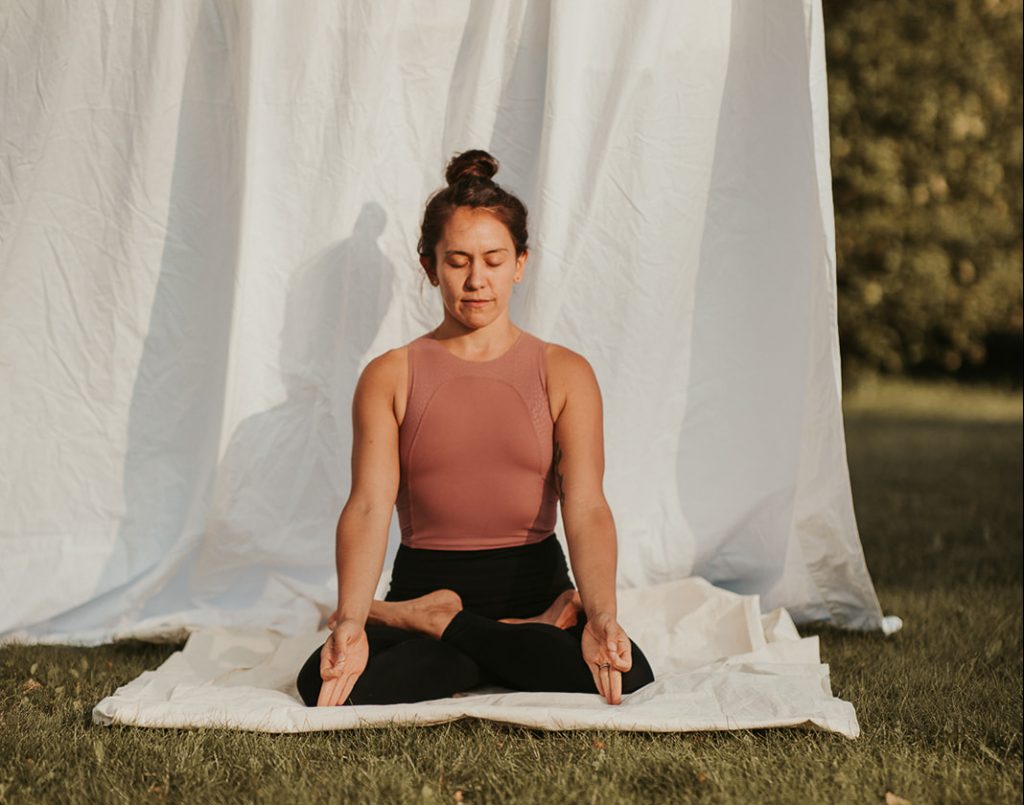 Allison Tomotsugu
Allison became a lifetime student of Ashtanga Yoga in 2001. Staying committed to her practice as a busy mom of 2 has been her greatest teacher. Her teachings are a blend of her ever evolving self practice combined with a deep understanding of Biomechanics and Physiology. Her approach to teaching invites you to thoughtfully rewire the way we think about moving and breathing, and how interconnected it is to everything we do.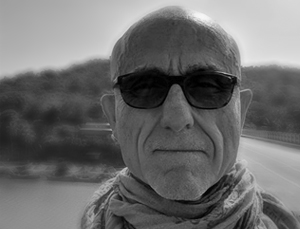 Tippy Graham
Tippy's first exposure to yoga was in the 1980s, a professional soldier at the time. Then, he found guidance from Marcia Solomon and Barry Gillespie, the founders of Santosha Yoga, who helped nurture his growing amazement with yoga. He's had the privilege to do numerous in-depth trainings with some amazing teachers, including Richard Freeman and David Swenson, and made repeated trips to India to study with Sharath Jois, and Sharmila Desai. "Yoga is different for each person; we all have to find our own path in this moving mediation called astanga. It's all about the breath."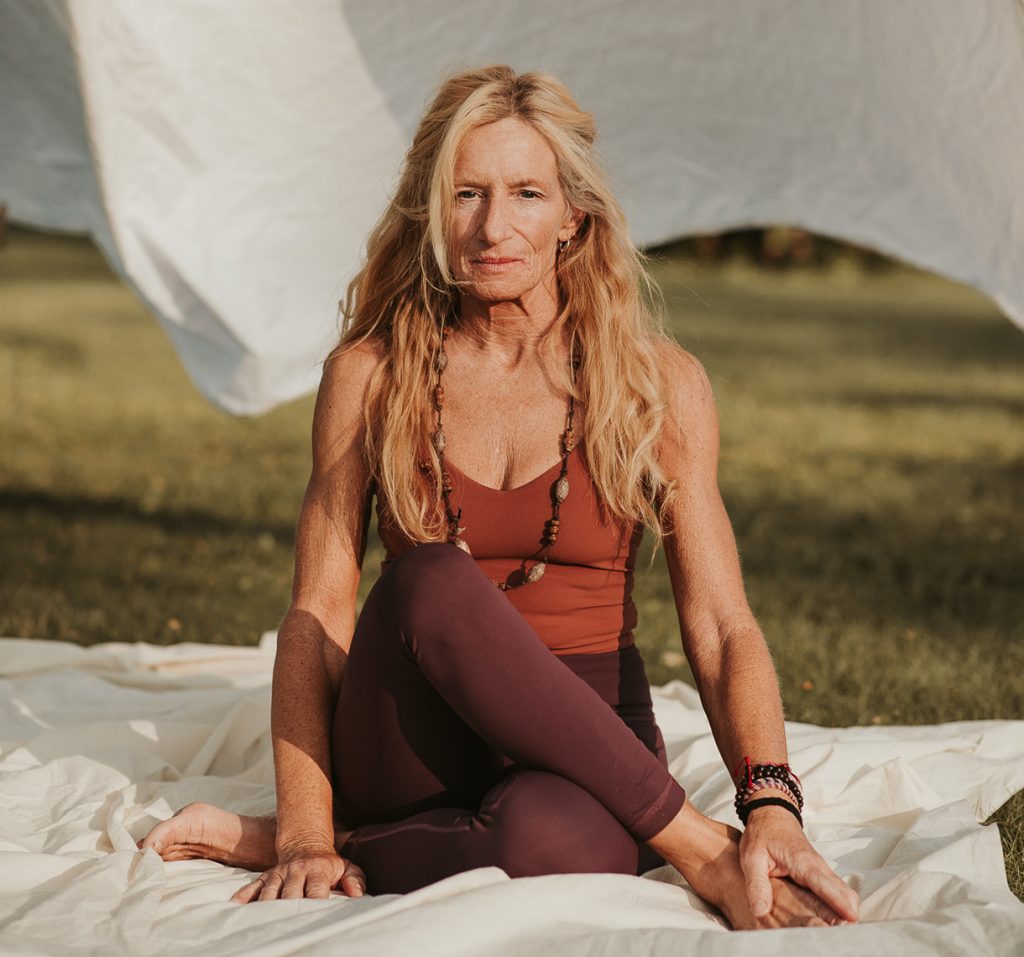 Rena Agiropolous
Rena started as a fitness instructor in Ottawa in her 20's, but chronic pain issues cut her career short. She tried her first yoga class in 2019 and after hearing about Astanga her curiosity led her to AYO to see what it was all about. She immediately fell in love with the practice and delved into the teacher training course with Janice and Mike. "When I came to AYO and took that first class I immediately felt a deep connection to this practice.  It is so  physically challenging, but also calmed my mind. From the opening chant, to the end of the practice in savasana, it makes me feel so exhilarated, so complete. Astanga is a such a  beautiful practice. It has become a huge part of my life. I love being a student of yoga, and sharing what I learn with others. I will forever be grateful to my first teacher, Janice DeFilippi for her encouragement from the first day I walked into these doors."
Andrea Chow
Andrea has been practicing hatha yoga since 2009 and Astanga yoga since 2011. Arriving with a lifelong habit of having an occupied mind, Andrea immediately appreciated the gift of awareness of both body and mind that yoga offers. She also values yoga's philosophical teaching of compassion equally for the self and for all other living beings. As a teacher, Andrea encourages students to explore and nurture their own sense of movement, safety, stability, and curiosity. She honours her principal teachers, Janice DeFilippi, Donna Hughes, and Mike Dynie, for their generous-minded approaches to Astanga.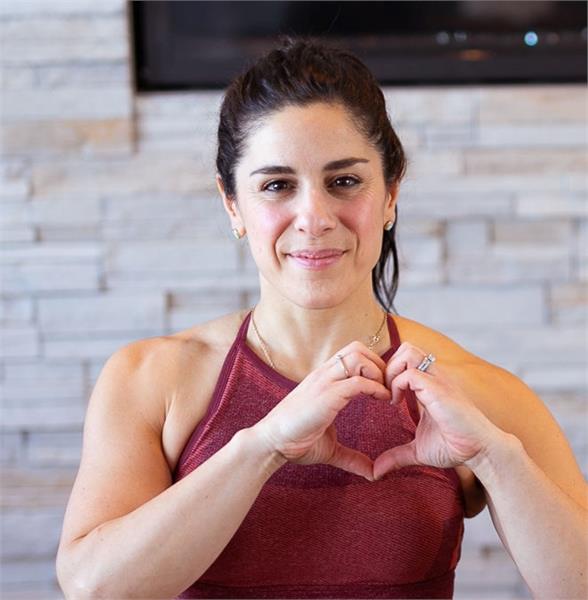 Josie Goffredo
The physical benefits of the practice first drew Josie to yoga in 2004. Over the years she returned to the mat for more than the shapes she could hold. In times of difficulty the mat was a moment to help flip unhelpful internal dialogues. She became a yoga teacher in 2019 through Astanga Yoga Ottawa with Michael Dynie & Janice DeFilippi and studied their transformative teachings on Ashtanga yoga, breath & meditation.
As a yoga teacher she enjoys inviting people to explore flows and shapes that feel safe in their bodies while being conscious of their breath. She is curious about finding different ways to create balance between strength and length in a yoga practice. Why she teaches what she teaches and how she teaches it, is grounded in her yoga backgrounds (vinyasa, yin), Functional Range Conditioning certification & continued research in: movement, habits, yoga philosophy, mindfulness & meditation.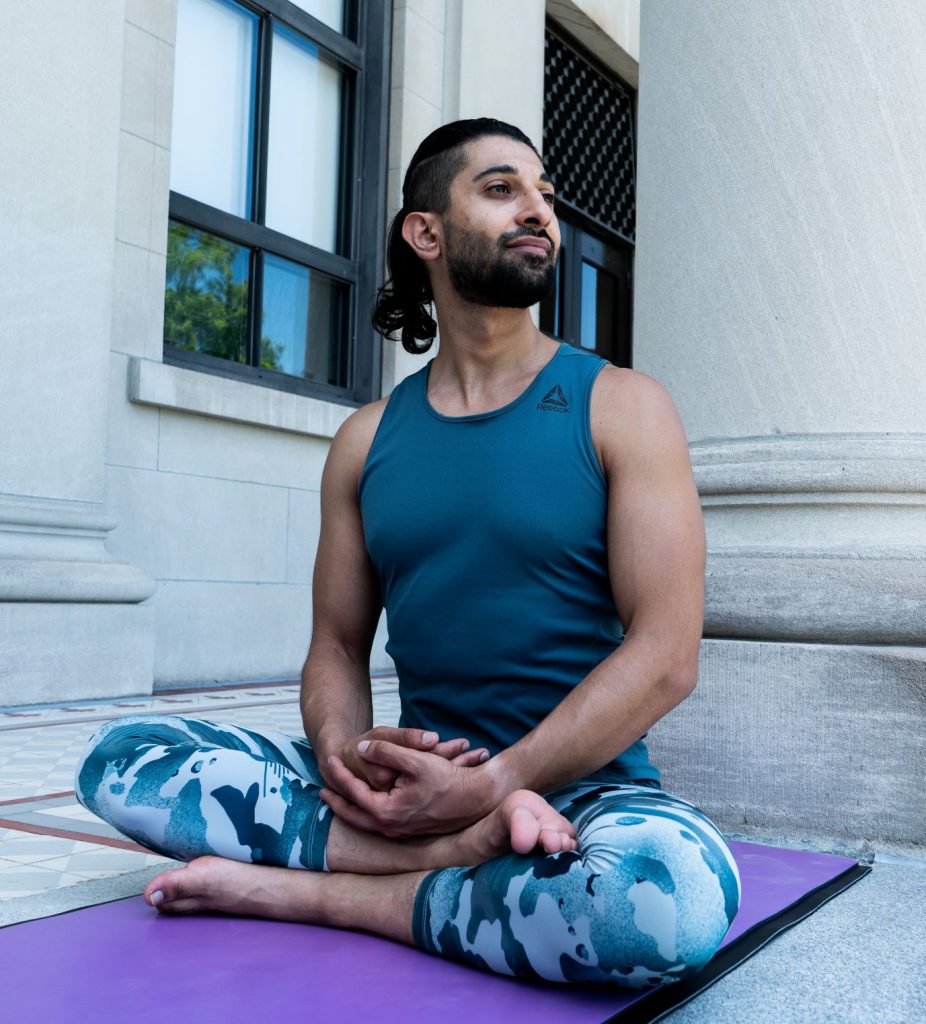 Imad Khaddaj
Imad's teaching focuses on breath work and guided body movement working closely with the mind.
His goal is to help his students develop functional movements that help them improve their everyday life. Imad's classes are fun, creative, and full of great knowledge aimed at helping you improve your practice.
He loves cooking, reading, running, hiking, and spending time with friends and family. He's also a big fan of Naruto, and likes to watch Anime.