Jun
21
Wed
Breath: The Missing Peace
Jun 21 @ 6:30 pm – Jun 28 @ 9:00 pm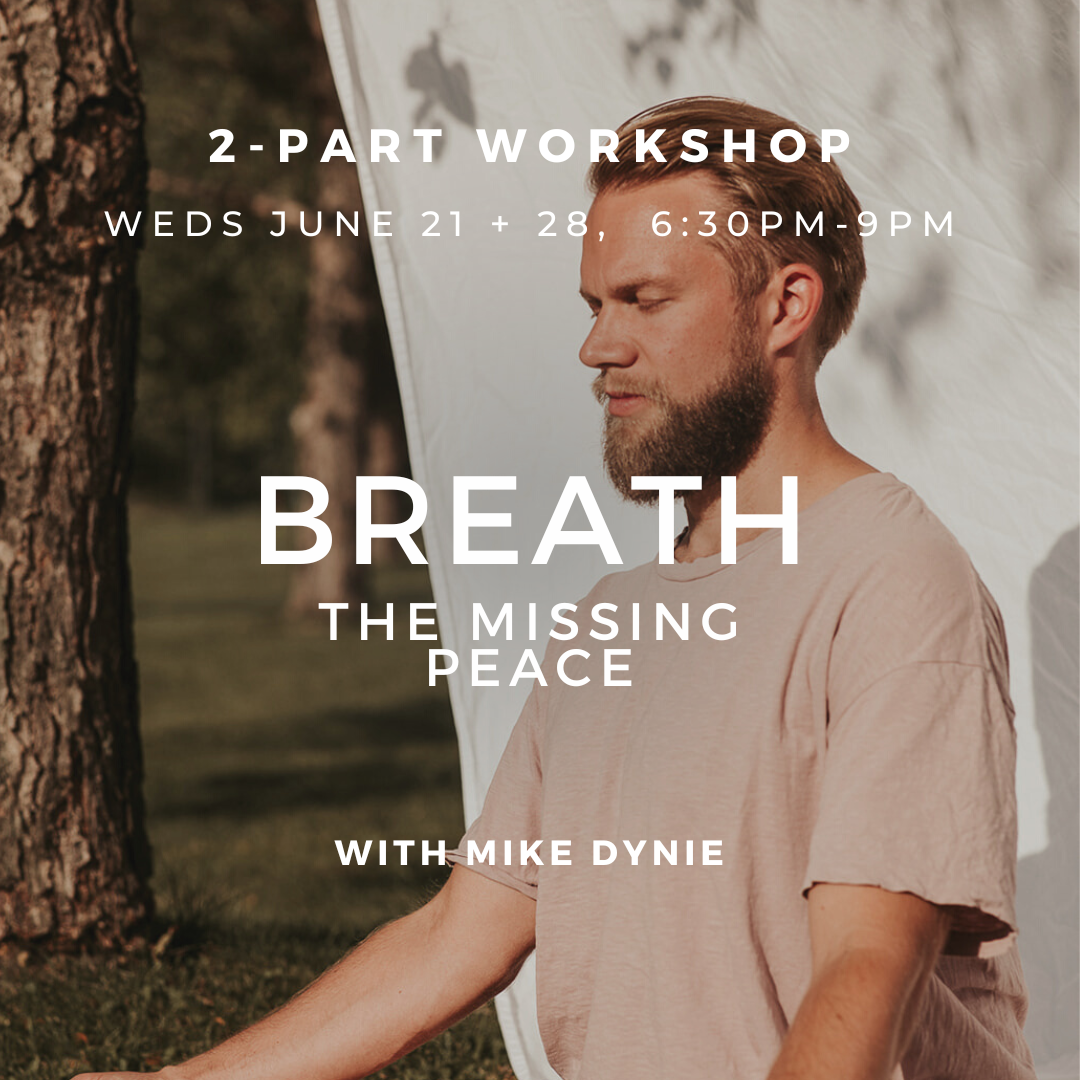 To breathe or not to breathe? That is a great question! The breath is a way of synchronizing mind and body to bring about relaxing meditative states. Exploring this connection in depth can also give us energy and strength to move through our mat practice (and everyday life) with grace and ease.
In this experiential workshop, Michael Dynie will guide you through:
Lecture format and Q&A: Detailed overview of the anatomy of the core and the mechanics of breathing.
Pranayama: Seated breathing exercises to enhance awareness, focus the mind, and activate the parasympathetic nervous system (relaxation response)
Bandhas: Traditional energetic locks, including three types of Mulah Bandha, various forms of Uddiyana Bandha and Jalandhara Bandha
Vinyasa (movement) practice that emphasizes utilizing the bandhas and breath retention for specific mechanical advantages.
Setting the stage for Meditation: Meditative breathing practices that draw the mind into creative and introspective states.
Times and Dates: Weds June 21 and 28: 630pm to 8pm
Your Investment: $90
Book Now
Note: It's best to have a light meal before the workshop. Class will begin with a lecture exploring emerging research and valuable perspectives from the yoga tradition, giving you time to digest, followed by yoga asana practice and breathing (pranayama) from 7:30 onwards.